When to Take Prenatal Vitamins and Why
Prenatal vitamins are widely recommended to pregnant women, but when should you start and when should you stop? It may be useful to take prenatal vitamins from the moment you start trying to conceive through the final days of breastfeeding.1,2,3,4,5,10 Learn about the benefits of prenatal vitamins when you're not pregnant and why prenatal vitamins are so valuable to you and your growing child.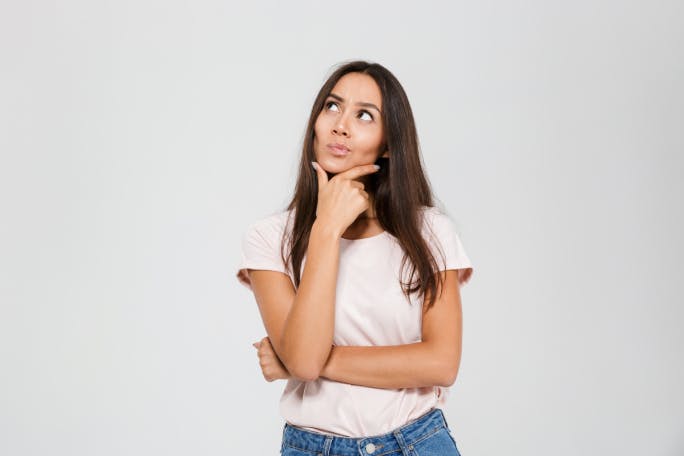 You Can Take Prenatal Vitamins When You Start Trying to Conceive
Many of the nutrients commonly found in prenatal vitamins help support fetal development from the time of conception.3,4,5 So if you've decided to start trying to conceive, it may be time to talk to your healthcare provider about taking a prenatal vitamin.
How Prenatal Nutrients Support Fetal and Maternal Health
Here are common nutrients and the reasons they may be worth taking even before you become pregnant:
Folate/Folic Acid
Folate (often found in its synthetic form, folic acid) is recommended for women who are trying to conceive because it supports healthy fetal development from the time of conception, especially of the brain and spine.2,3,6 Adequate prenatal folate intake from the start of pregnancy helps reduce the risk of neural tube defects.3
Vitamin B12
Vitamin B12, a water-soluble vitamin, plays a role in healthy blood cell formation, is involved in the production of DNA, and promotes healthy brain and spine development in the fetus.8
Vitamin D
Maternal vitamin D levels naturally drop at the start of pregnancy, so supplementation may help maintain adequate intake throughout pregnancy.3 Adequate vitamin D may lower the risk of miscarriage, preeclampsia, preterm birth and gestational diabetes.1,3
Iron
Iron is essential for fetal cognitive and motor development as well as maternal wellbeing throughout pregnancy.4,6 Maternal iron declines from the start of a pregnancy, so supplementation is recommended.4 Adequate iron intake throughout pregnancy helps the body make red blood cells as a woman's blood volume increases.9 Iron plays a role in physical growth and neurological development.9 Adequate iron intake throughout pregnancy is important as it may decrease the risk of premature birth and low birth weight.9
DHA
DHA is an omega-3 fatty acid essential for fetal development.1 Adequate DHA levels at the time of conception help lower the risk of maternal DHA deficiency. Adequate DHA levels may help lower the risk of preeclampsia and may have positive effects on birth weight and length of gestation.3
Iodine
Iodine supports fetal neurocognitive development, including the brain and spinal cord, and is associated with healthier infant birth weight and neonatal survival.2,7 Iodine levels decrease during pregnancy, so supplementation while trying to conceive may be advisable.4 Adequate iodine intake before conception may improve intellectual development of the infant.4
You Can Take Prenatal Vitamins through Pregnancy and Breastfeeding
During pregnancy, prenatal vitamins help provide micronutrient support for you and your growing child. Many healthcare providers suggest mothers supplement their diets with vitamins while breastfeeding which benefits both mom and baby. Work with your provider to decide what is best for you and your baby. 10
Knowing when to take prenatal vitamins is a valuable tool as you move from trying to conceive through birth and breastfeeding. Talk to your healthcare provider about the best prenatal vitamin for you and whether Centrum Maternal Health products might be part of your parenthood journey.