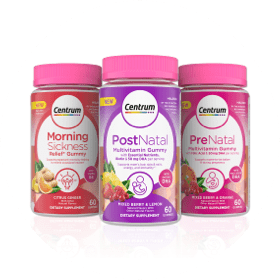 Centrum

Supports You

Centrum Maternal Health vitamins are endorsed by board certified OBGYNs1. Essential nutrients that moms-to-be and new moms need in a tasty gummy.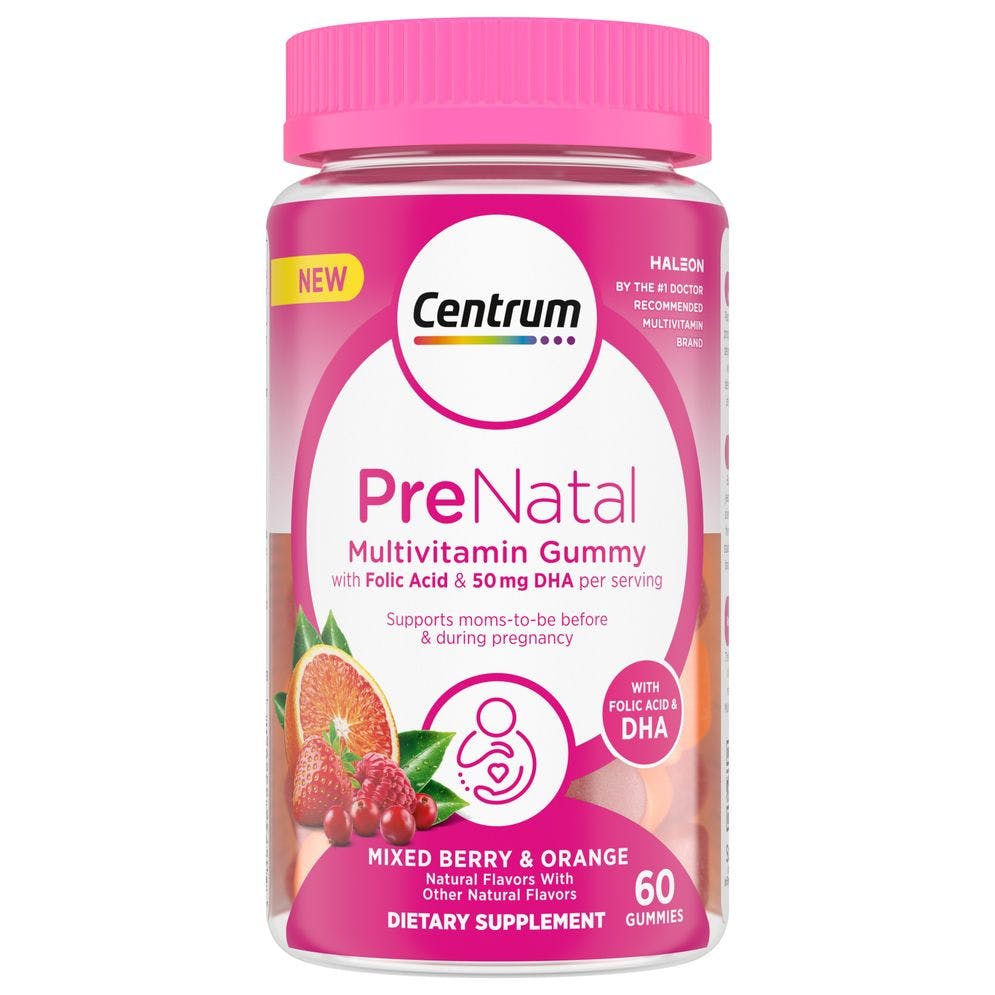 NEW! A daily multivitamin gummy that supports women before and during pregnancy. With folic acid, DHA, and 10 other essential nutrients, these gummies are a tasty way to support your body during pregnancy, as well as your baby's development.*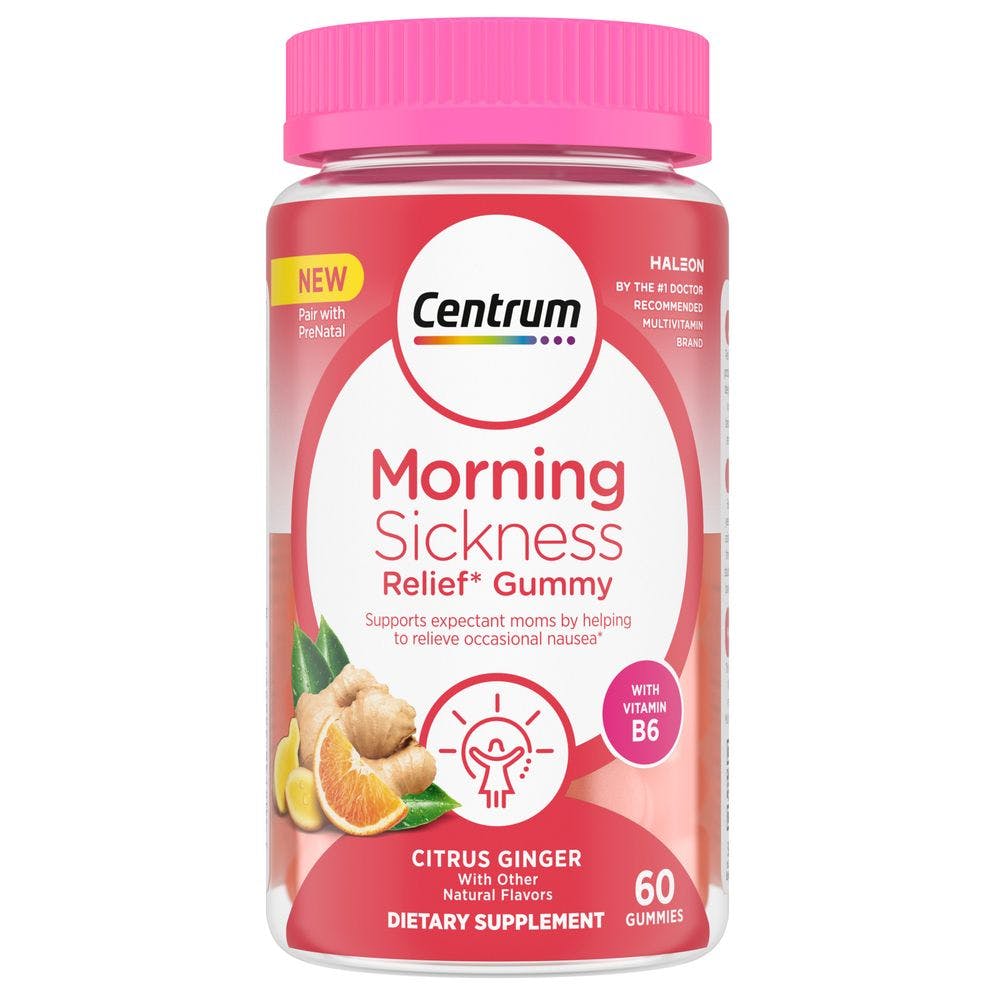 NEW! A gummy supplement formulated with Vitamin B6 to help moms-to-be find relief from occasional nausea and morning sickness.* These tasty gummies are made with real ginger.
NEW! A multivitamin gummy that supports new moms with essential nutrients like Biotin for hair, skin, and nail health, Vitamin C for immune support, and Iodine to support baby's development through breastfeeding.*
1 Based on national survey of board certified OBGYNs, April 2023.
*This statement has not been evaluated by the Food and Drug Administration. This product is not intended to diagnose, treat, cure, or prevent any disease.