DHA
An omega-3 fatty acid that contributes to brain and eye health, especially during fetal development.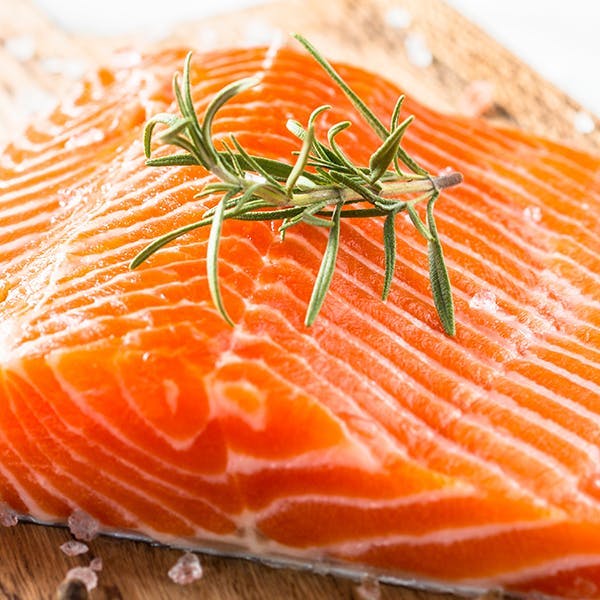 What is DHA?
DHA, or docosahexaenoic acid, is a type of omega-3 fatty acid. It's most abundant in the brain and retina, and is required for maintaining normal brain function. DHA also contributes to heart health and immune function.
Maternal guidelines state that it's important for mothers to consume DHA, which transfers into fetal tissues during pregnancy and to infants through breastfeeding, as DHA contributes to cell growth and brain development.
The recommended amount of DHA is often unmet in the typical North American diet, which can lead to an insufficient amount of this vital nutrient during fetal development. Supplementing the diet with DHA and other omega-3 fatty acids like EPA during pregnancy increases concentration of these nutrients in fetal tissues.
Dietary DHA is found in fatty fish and fish oil, such as salmon, tuna, and mackerel. It's also present in meat and eggs, though at lower levels.1,2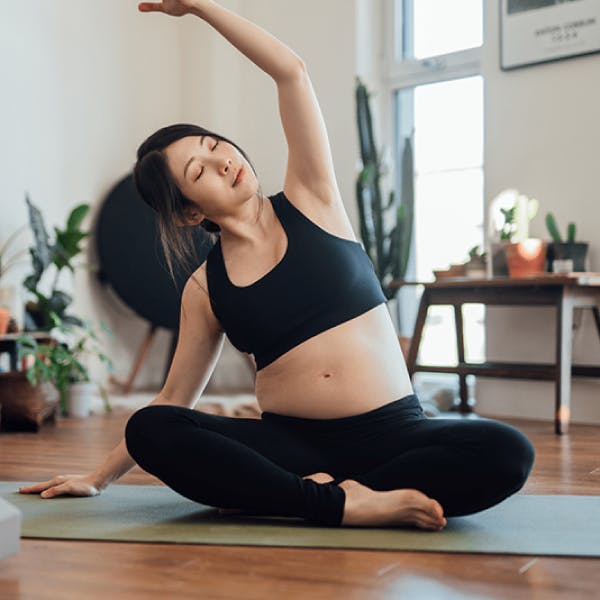 Why is DHA Important?
DHA is an important structural component of cell membranes, making it an essential fatty acid for fetal development and during early childhood. DHA impacts the development of the brain, eyes, and immune function, as well as heart health in adults.1,2
Recommended Daily Intake for Pregnant and Lactating Women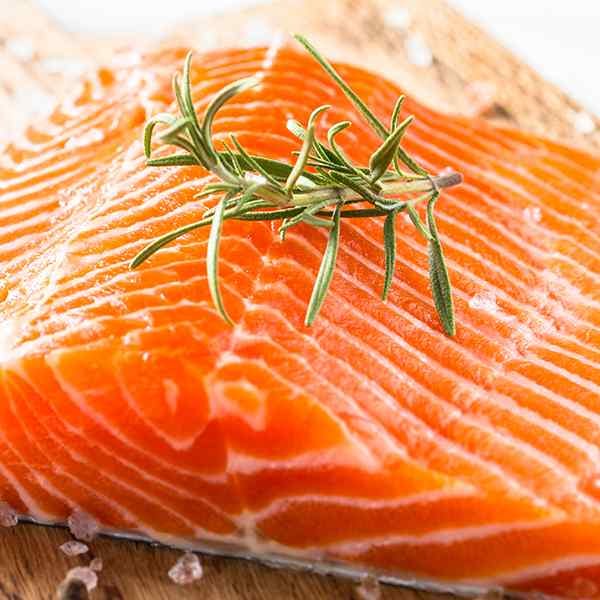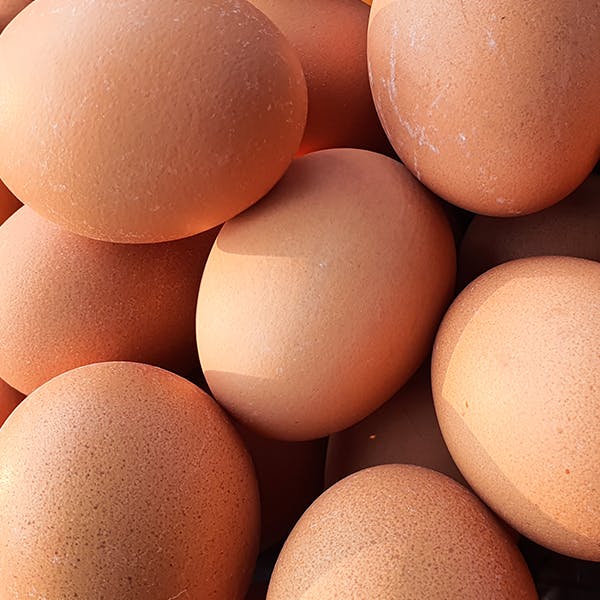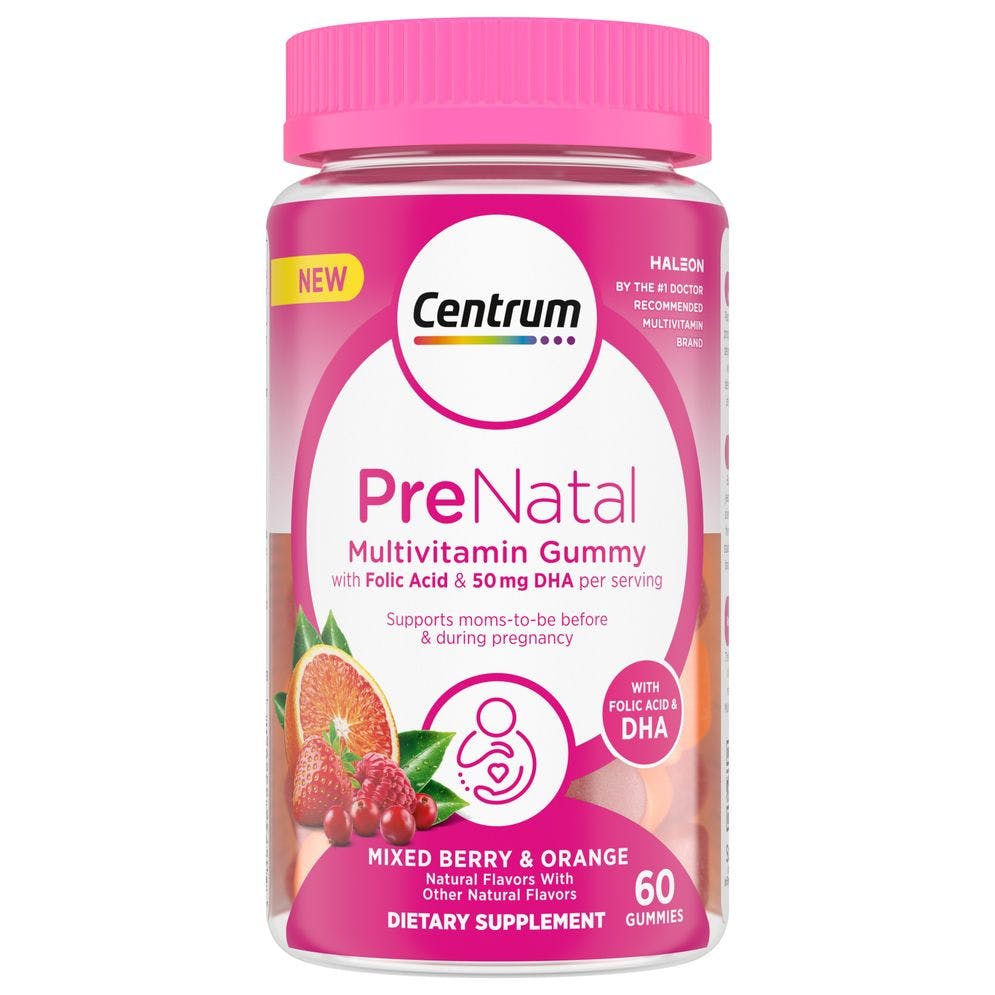 NEW! A daily multivitamin gummy that supports women before and during pregnancy. With folic acid, DHA, and 10 other essential nutrients, these gummies are a tasty way to support your body during pregnancy, as well as your baby's development.*
NEW! A multivitamin gummy that supports new moms with essential nutrients like Biotin for hair, skin, and nail health, Vitamin C for immune support, and Iodine to support baby's development through breastfeeding.*
Explore Additional Vitamins & Minerals
By clicking any of the links below you will be taken to an external website that is independently operated and not managed by Haleon. Haleon assumes no responsibility for the content on the website. If you do not wish to leave this website, do not click on the links below.

1. Omega-3 Fatty Acids EPA and DHA: Health Benefits Throughout Life: https://www.ncbi.nlm.nih.gov/pmc/articles/PMC3262608/.

2. Health Benefits of Docosahexaenoic Acid (DHA):https://pubmed.ncbi.nlm.nih.gov/10479465/
* This statement has not been evaluated by the Food and Drug Administration. This product is not intended to diagnose, treat, cure, or prevent any disease.