Vitamin B6 for Nausea and Morning Sickness
Pregnancy can be an exciting time in your life, but it can also be physically taxing. You may need to add additional calories or supplements to your diet to support your new nutritional needs. In addition, things like nausea and morning sickness are very common during pregnancy and can happen at any time throughout the day (despite the name). Vitamin B6 is helpful when it comes to relieving occasional morning sickness and nausea.1 Learn about the benefits of vitamin B6 and explore some of the best foods for supporting your pregnancy.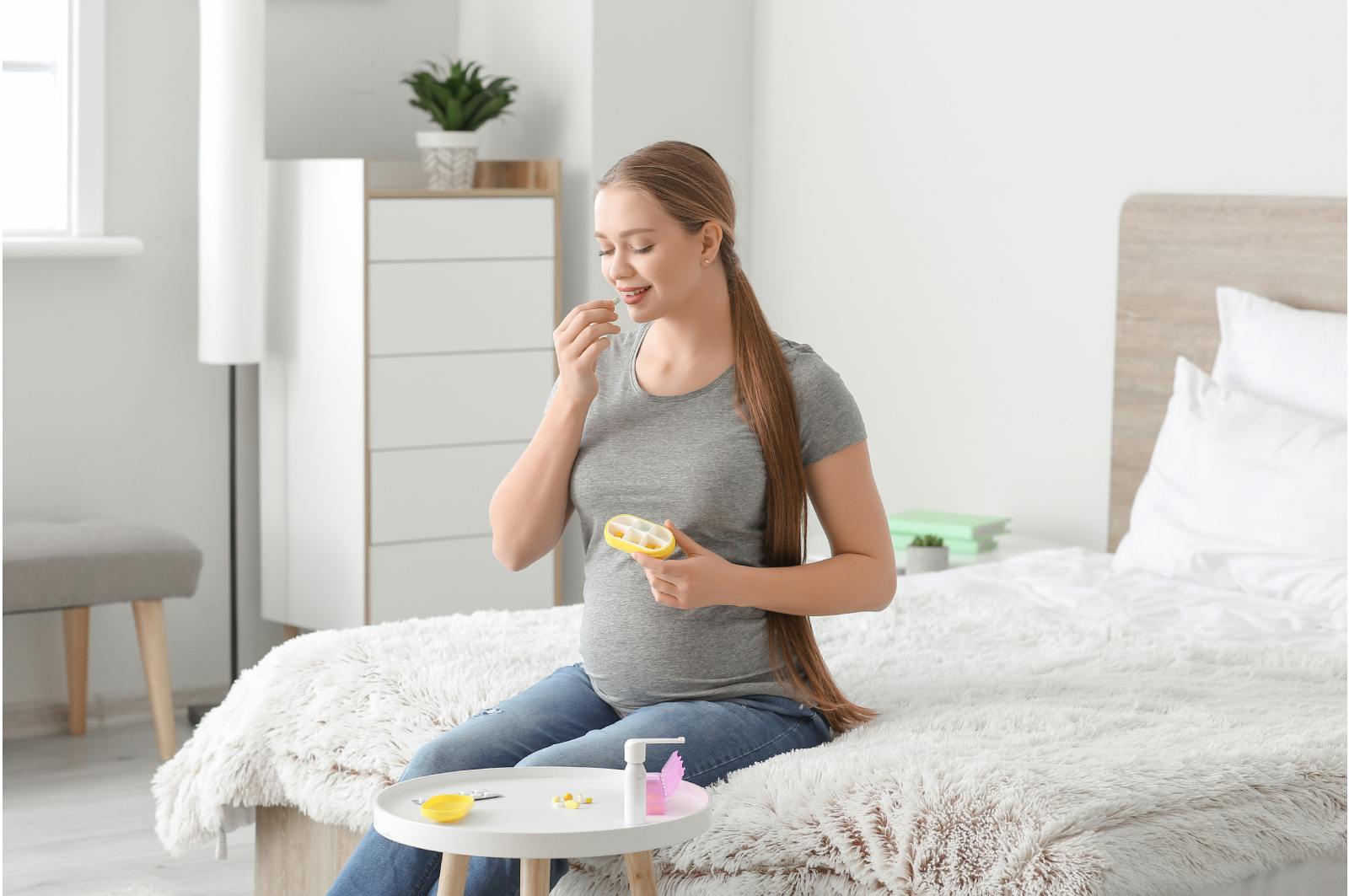 What Causes Morning Sickness?
The exact cause of morning sickness is still unknown, but most experts attribute it to the change in hormones that comes with being pregnant.1 Morning sickness and nausea are extremely common and are usually not a cause for concern. Around 70-80% of pregnant women experience morning sickness, and it usually begins around the ninth week of pregnancy and improves by the 14th week. However, a small percent of women experience morning sickness throughout their entire pregnancy.2
Vitamin B6 and Morning Sickness
Vitamin B6 has a documented history of helping to relieve morning sickness and nausea during pregnancy. If you experience even mild nausea, talk to your health care provider about your symptoms. Over the counter vitamin B6 is typically recommended as a first line of support to help alleviate the symptoms of nausea from pregnancy.3
Tips that May Help with Nausea and Morning Sickness During Pregnancy
If you suffer from morning sickness, eating bland foods such as gelatin, frozen desserts, broth, ginger ale, and saltine crackers may help to soothe your upset stomach.1 In addition, ginger root is an ancient herb that's been used throughout history for natural medicinal purposes. There's evidence that demonstrates ginger's potential when it comes to relieving occasional nausea for some people. Studies have shown that ingesting ginger in some form was effective in relieving vomiting and nausea during pregnancy, but more studies are needed to confirm the exact amount and benefits.2,4
Try incorporating smaller, more frequent meals and staying hydrated with water and other fluids. If you want to add more vitamin B6 to your diet in an effort to help alleviate your morning sickness, you can try incorporating the below plant and animal sources:3
Tuna
Salmon
Fortified cereals
Chickpeas
Poultry
Dark leafy greens, such as spinach
Bananas
Papayas
Oranges
Cantaloupe
Do You Need to Increase Your Calorie Intake During Pregnancy?
To help meet your growing baby's nutritional needs, experts recommend eating an additional 300-350 calories per day starting in your second trimester.6 Eat a variety of vegetables, fruits, whole grains, and low-fat dairy products, and be mindful of added sugars and sodium. Look for foods that are good sources of:6
Protein
Omega-3 polyunsaturated fats
Calcium
Iron
Folic acid (vitamin B9)
When it comes to your pregnancy, nourishing your body is a top priority. That's why we created the Centrum Maternal Health Line—a full line of products designed to support your needs before, during and after your pregnancy. Available in great tasting gummy flavors, these products are a convenient way for you and your little one to get essential nutrients you need. Our Morning Sickness gummies are formulated with vitamin B6, to help relieve occasional nausea.* These gummies contain real ginger for great tasting flavor. Explore all of our multivitamins and supplements to find the right one for you.
*This statement has not been evaluated by the Food and Drug Administration. This product is not intended to diagnose, treat, cure, or prevent any disease